Property for sale in Berlin
You want to sell your property? Then offer it for sale to us today!
We are constantly looking for interesting objects to either extend our own portfolio or sell on to our contract partners. If you prefer a quick and smooth handling of your case, please contact us via E-Mail at info@hihc.de or by phone +49 (0)3033099930. You can explain the location of your property to us and your sale conditions. We ensure a quick feedback to your enquiry and handle your case confidentially.
Primarily we are looking for properties in:
Berlin, Hamburg, Munich, Vienna, Zurich, Mallorca, Ibiza, Canary Islands, and Croatia
Property types:
Residential, commercial, hotel, and restaurants
Just when you want to sell a property, you notice quickly that it isn't very easy to find a suitable buyer. However, we have a very clear structure to offer the right solution to you at the best possible time. And even if it wasn't meant to be, it'll just be that way. Nothing is worse than to sell your object at the worst possible time. But what is bad timing in this case?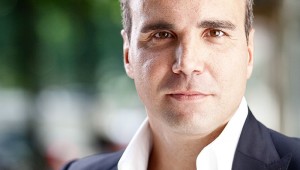 A matter of trust – Property sale in Berlin
To sell a property is a matter of trust. Of course the yields are important to you, but finding a trustworthy buyer who is going to be happy with his decision in retrospect is a true treasure. Out of self-interest, you should really consider this aspect, because a successful sale can still lead to the buyer lowering the purchasing price post-purchase. That is only one of the reasons why you should carefully consider who you are selling your properties to. We strongly believe that any real estate transaction should be tackled openly. Both small and large secrets can turn around to become a serious problem for both the seller and buyer of properties. Always be open and have a positive attitude and outlook to ensure a positive outcome from the buyer's perspective. Thus, the property sale will come to a successful close.
Property sale in Berlin – are you getting a good deal?!!?
Nothing is more satisfying that getting a good deal on your real estate. Let's begin this journey together by offering your property to us. You will see that it is worthwhile in most cases – no matter the minor ailments your property might display. There is an appropriate solution for almost any situation. Let us develop this solution together – we look forward to it! The value of your property can easily be determined so you don't need to worry at all. If there are any weaknesses in or on your property, do let the respective agents know to consider this information when calculating the right price for your offer.
What is the real market value of a property sale in Berlin?
The market price can easily be determined as well. It is possible to have a sworn expert create a complete report on your property, as it would be useful to know the approximate value of a property. As soon as you are considering selling your house, flat or any other type of property, you should make sure to find the right partner, who you can trust to help you in this process. A good partnership is extremely important to be well advised from the outset, especially when it comes to real estate sales. This can save you money and time alike, which can be of very high importance in this volatile market. Therefore, you should trust in the Know How of a god real estate agent, as it is very important for the sale of your object. A good consultancy can lead the way in this transaction. People from the city for example need to find an agent who has deep knowledge of the respective market and who can spot opportunities well. Generally, it can be said that only sales professionals can sell an object fast. The sale of real estate is a matter of trust and exceptional negotiation. The best estate agent is not the one who takes the longest for the sale process, but the one who will be able to finish the process in a fast manner to the satisfaction of all parties involved.
Sale of real estate is a matter of trust and also a matter of negotiation. Not the real estate agent code is the best, which requires the most time for the sale, but the real estate agent who is making the real estate sale in a very spacious way and that so you can imagine how it all participants easiest.
House sale – property sale in Berlin
A house sale in Berlin is a case for real estate agents. If you sift through the websites of the individual agency in Berlin, it is noticeable that only the best agencies have the best distribution channels. Their business partners, who are directly involved in the transaction reward of selling a property, know and appreciate this aspect. Don't leave your property sale to chance, as this can turn out badly for you. You can fight this, though, by using the fastest way possible to finish your property transactions. This has a positive effect on both the seller and the buyer. Therefore, you should only consider working with the very best real estate agencies in Berlin, as they can give you expert advice and help you with all financial necessities. Not everyone can immediately estimate the true market price of their property.
How is the gut feeling important when selling a property in Berlin?
The gut feeling influences decisions greatly and it is important to know and consider this. Almost everywhere in Germany it is important to hire a suitable estate agent for property sales. Experience speed and precise market positioning and avoid the going to acquaintances, especially in the beginning phase. Nothing is worse than getting a wrong consideration of your property – don't let yourself get sidetracked. Also take a look at current real estate ads on the internet and compare the currently prevailing price levels. You will be amazed at the levels that are being achieved.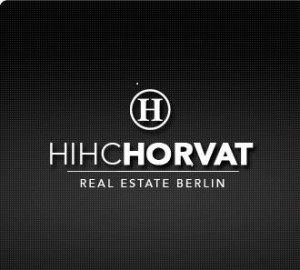 Free market price estimations – when selling properties in Berlin
Take advantage of the opportunity to get a free market price assessment of your property. Only you can understand the value of your property right away. Even with an inheritance real estate transaction, carried out in small family circles, problems can arise. In this case you should also seek expert advice. This is necessary to avoid your heirs to be confronted with many surprises. This will ensure a positive relationship with everyone involved and avoid surprises in due time. However, if you are only interested in the value of your property, it is still useful to consult with an agent. He will be able to determine the average market value – in a completely straightforward manner!
You want to sell your property? Choose HIHC in Berlin – phone 030/330 999 30